Nema 17 Stepper Motor Bipolar 0.9 deg 46Ncm (17HM19-2004S) 2A 2.8V 42x42x48mm 4 Wires(17HM19-2004S)
NO.:
SKU:17HM19-2004S
Review:

Post a review
Buy It Now:
$14.00
Promotion price:
$13.02
This bipolar Nema 17 stepper motor with step angle 0.9deg and size 42x42x48mm. It has 4 wires, each phase draws current 2.0A, with holding torque 46Ncm (65.1oz.in).
Electrical Specification
Manufacturer Part Number: 17HM19-2004S
Motor Type: Bipolar Stepper
Step Angle: 0.9 deg
Holding Torque: 46Ncm(65.1oz.in)
Rated Current/phase: 2.0A
Voltage: 2.8V
Phase Resistance: 1.4ohms
Inductance: 3.0mH ± 20%(1KHz)
Physical Specification
Frame Size: 42 x 42mm
Body Length: 48mm
Shaft Diameter: Φ5mm
Shaft Length: 24mm
D-cut Length: 15mm
Number of Leads: 4
Lead Length: 500mm
Weight: 370g
Connection
| | | | |
| --- | --- | --- | --- |
| A+ | A- | B+ | B- |
| Black | Green | Red | Blue |
Resources
Wholesale stepper motors and wholesale stepper motor drivers online with top quality and competitive price at Oyostepper.com!
Electrical Specification
Bipolar/Unipolar
Bipolar
Step Angle(°)
0.9
Holding Torque (Ncm)
46
Holding Torque (oz.in)
65.1
Rated Current (A)
2
Phase Resistance(ohm)
1.4
Connectors: Molex, Harwin, Tyco/AMP, JST etc.
Lead wires & cables: Special lengths, Protective hose
Shaft: Round, D-Cut, Cross drilled, Key-Way, Thread or Hollow
Winding: Resistance, Inductance, Rated Current, etc.
User – 24 Oct 2017



Good quality product.
Shipped in hard box with safe cover material.
Phase Resistance is actual.
I can recommend this seller.
Will order again.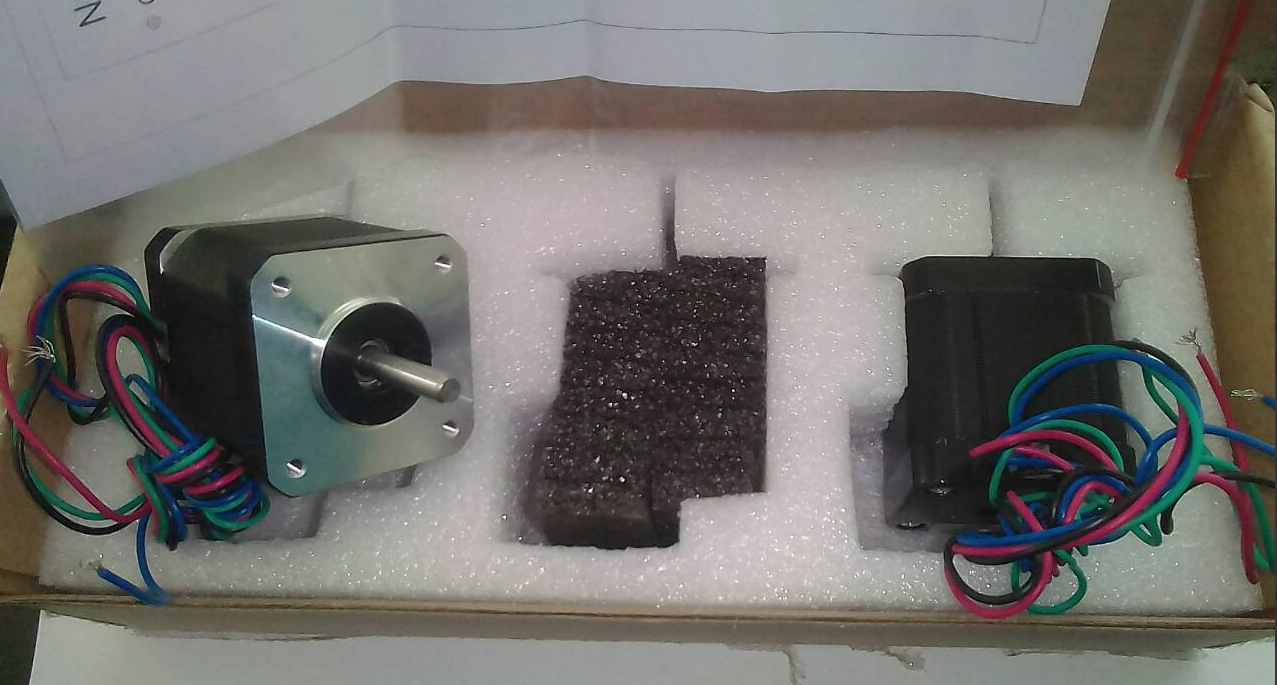 Jim Spencer – 07 Jan 2017



Very nicely packaged, data sheet included, and has a good weight and feel to it. Definitely a 400 step motor worth using. Sharp looking, too.