Dual Shaft Nema Size 24 Stepper Motor 1.8 Deg 4Nm (566 oz.in) D-Cut Shaft 8 Wires
NO.:
24HS39-3008D
Review:

Post a review
Special Offer in December 2023:
$10 Off Over $150
$20 Off Over $300
$35 Off Over $500
$55 Off Over $800
$70 Off Over $1000
$100 Off Over $1500
Enjoy Discount at Checkout!
Valid Till December 7th, 2023
Note:No coupon code needed, please place order directly!
This is the strongest nema 24 stepper motor, it with step angle 1.8deg and size 60x60x100mm. It has 8 wires, which have three connection options: Unipolar or Bipolar(Serial) or Bipolar(Parallel), you can choose any type as you wish. A rear shaft can mount encoder, hand wheel or equals. It's houlding torque reach 2.8Nm(397oz.in) with unipolar connection and 4.0Nm(566oz.in) with bipolar connection.
Electrical Specification
Manufacturer Part Number: 24HS39-3008D
Motor Type: Unipolar/Bipolar
Step Angle: 1.8 deg
Holding Torque(Bipolar): 4.0Nm(566oz.in)
Holding Torque(Unipolar): 2.8Nm(397oz.in)
Rated Current(Bipolar Serial): 2.12A
Rated Current(Bipolar Parallel): 4.24A
Rated Current(Unipolar): 3.0A
Phase Resistance(Bipolar Serial): 2.8ohms
Phase Resistance(Bipolar Parallel): 0.7ohms
Phase Resistance(Unipolar): 1.4ohms
Inductance(Bipolar Serial): 12.0mH ± 20%(1KHz)
Inductance(Bipolar Parallel): 3.0mH ± 20%(1KHz)
Inductance(Unipolar): 3.0mH ± 20%(1KHz)
Physical Specification
Frame Size: 60 x 60mm
Body Length: 100mm
Shaft Diameter: Φ8.0mm
Front Shaft Length: 24mm
Rear Shaft Length: 13mm
D-cut Length: 20mm
Number of Leads: 8
Lead Length: 400mm
Weight: 1.6kg
Connection
| | | | | | | | |
| --- | --- | --- | --- | --- | --- | --- | --- |
| A+ | A- | C+ | C- | B+ | B- | D+ | D- |
| RED | YEL | BLK | BLU | WHT | ORG | GRN | BRN |
Resources
Wholesale stepper motors and wholesale stepper motor drivers online with guaranteed quality and competitive price at Oyostepper.com!
Electrical Specification
Bipolar/Unipolar
Bipolar
Holding Torque (Ncm)
400
Holding Torque (oz.in)
566
Inductance(mH)
3
Phase Resistance(ohm)
0.7
Rated Current (A)
4.24
Step Angle(°)
1.8
Physical Specification
Body Length(mm)
100
Frame Size(mm)
60x60
Single Shaft/Dual Shaft
Dual Shaft
Shaft Type
D-Cut
Shaft Diameter(mm)
8
Shaft Length(mm)
24
No. of Lead
8
Lead Length(mm)
400
Weight(g)
1600
Connectors: Molex, Harwin, Tyco/AMP, JST etc.
Lead wires & cables: Special lengths, Protective hose
Shaft: Round, D-Cut, Cross drilled, Key-Way, Thread or Hollow
Winding: Resistance, Inductance, Rated Current, etc.
Robert Holler – 28 Nov 2017



I have four of these stepper motors installed on my home built CNC router. They build quality is extremely high and the work flawless every time. Lot of holding torque which is what I needed. At first I had them paired with the M542T stepper drivers and they had a bit of a scream on them. I then changed over to the DM542T stepper drivers which made these excellent stepper motors run so smooth, very quiet and with not a lot of heat generated. This is a product that I can recommend to anybody. It is definitely worth the money paid for it, you will not be disappointed with the purchase.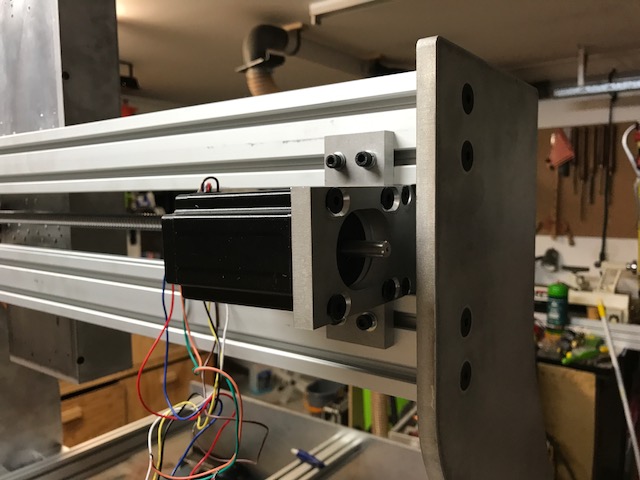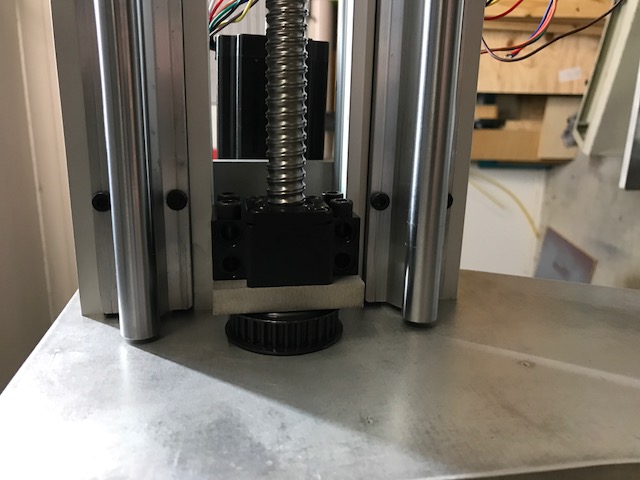 Alan Tchochiev – 24 Aug 2015



Great motor. It's a bit bigger than regular Nema 23 motor, but hole spacing and sizing and everything, fits everything made for Nema 23. It is also much stronger than any Nema 23 motor that you can get and can be wired to be parallel or serial.