P Series Nema 23 1.2deg 3-phase Stepper Motor 5.5A 1Nm(141.64oz.in)
NO.:
23HT22-5503S
Review:

Post a review
Latest price:
$41.25
Buy It Now:
$27.50
Electrical Specification
Manufacturer Part Number: 23HT22-5503S
Number of phase: 3
Step Angle: 1.2 deg
Holding Torque: 1 Nm(141.64 oz.in)
Rated Current/phase: 5.5 A
Phase Resistance: 0.45 ohms
Inductance: 0.98 mH ± 20%(1KHz)
Physical Specification
Frame Size: 57 x 57 mm
Body Length: 55.5 mm
Shaft Diameter: Φ8 mm
Shaft Length: 21 mm
D-Cut Shaft Length: 15 mm
Lead Length: 500 mm
Weight: 0.72 kg
Connection
Resources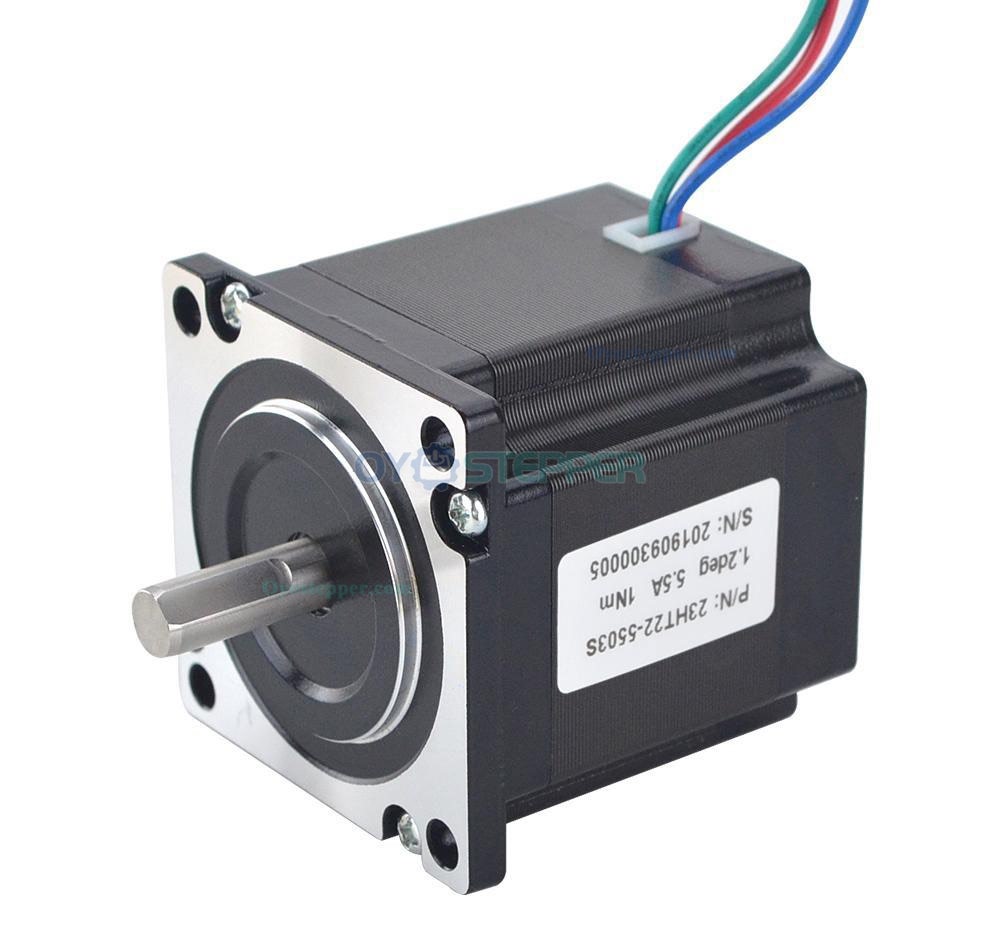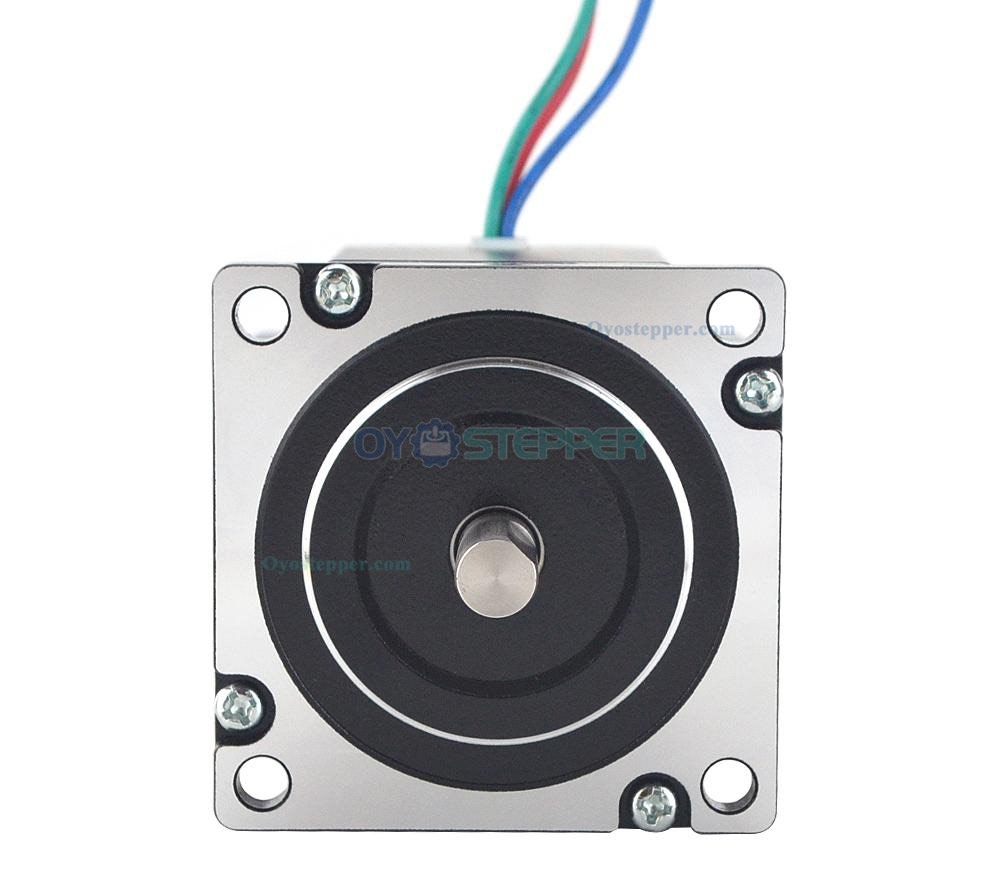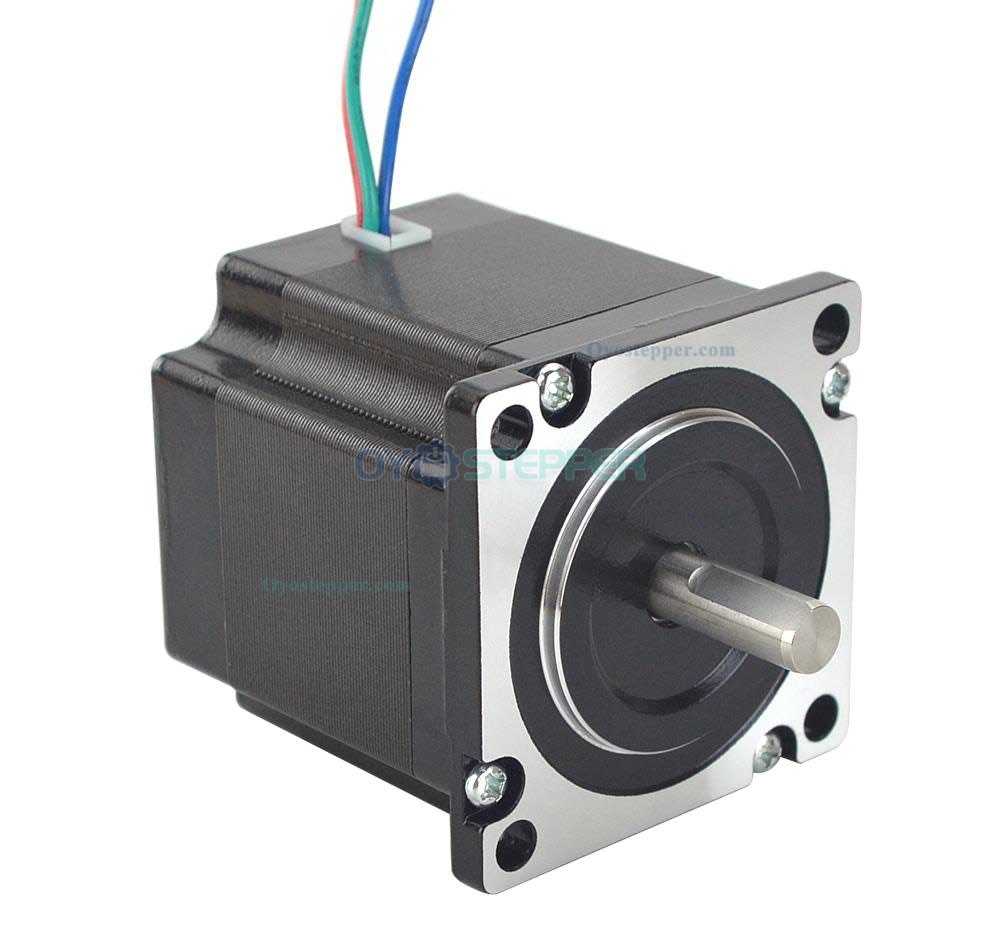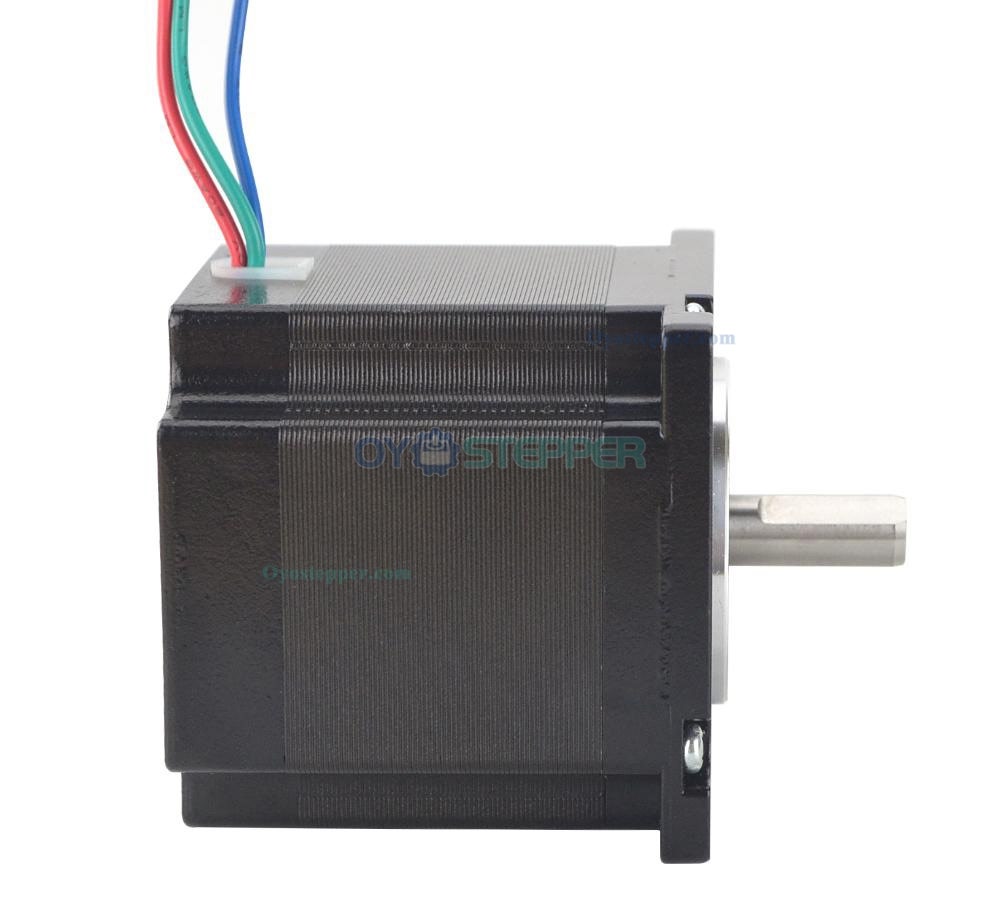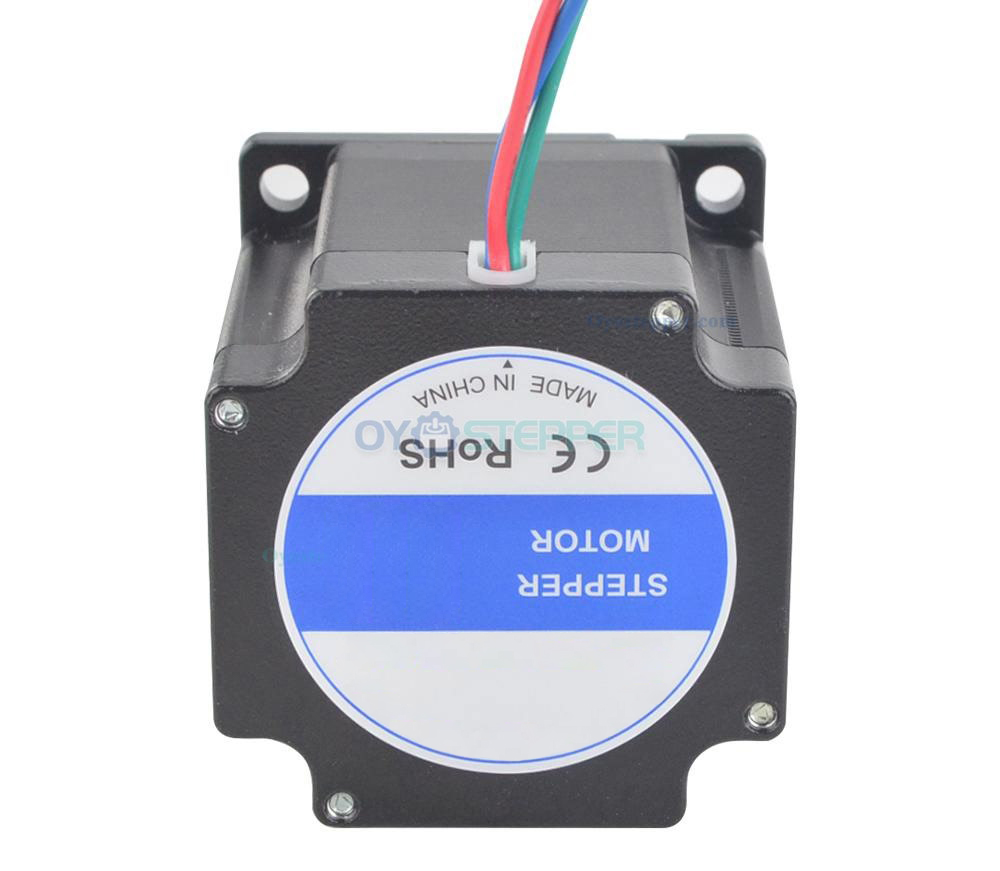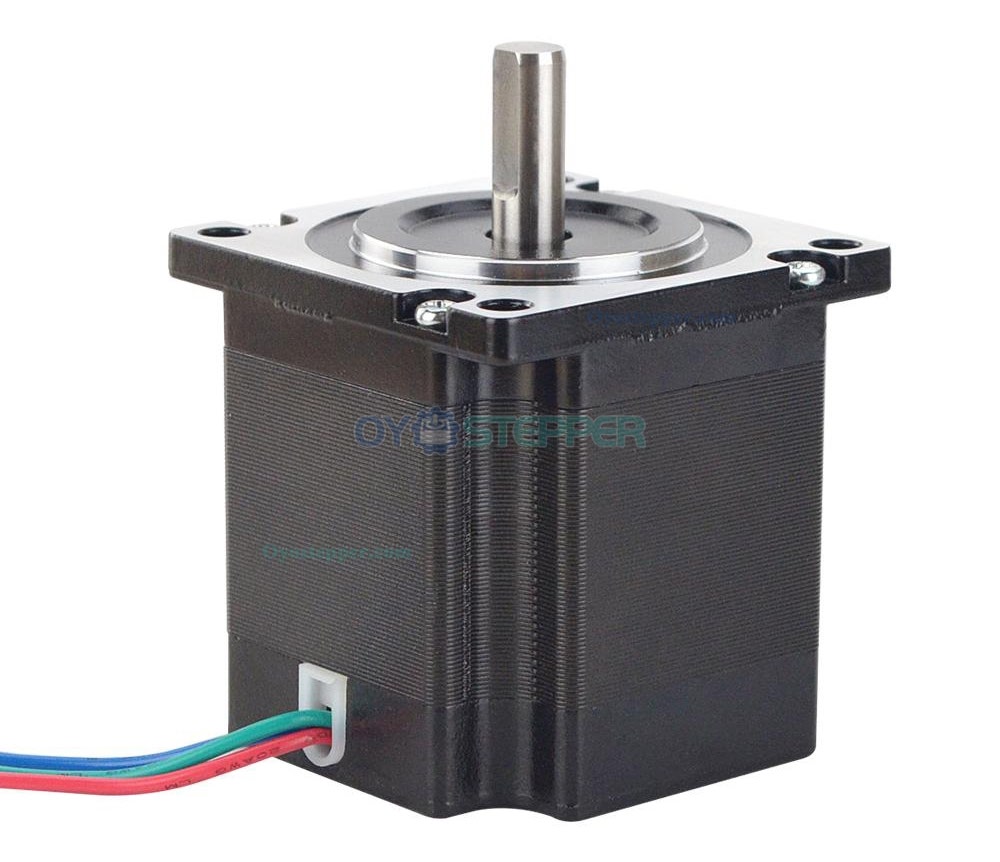 Wholesale stepper motors and wholesale stepper motor drivers online with guaranteed quality and competitive price at Oyostepper.com!
Electrical Specification
Holding Torque (Ncm)
100
Holding Torque (oz.in)
141.64
Inductance(mH)
0.98
Phase Resistance(ohm)
0.45
Rated Current (A)
5.5
Step Angle(°)
1.2
No. of Phase
3
Physical Specification
Body Length(mm)
55.5
Frame Size(mm)
57*57
Lead Length(mm)
500
Shaft Diameter(mm)
8
Shaft Length(mm)
21
Weight(g)
720
Connectors: Molex, Harwin, Tyco/AMP, JST etc.
Lead wires & cables: Special lengths, Protective hose
Shaft: Round, D-Cut, Cross drilled, Key-Way, Thread or Hollow
Winding: Resistance, Inductance, Rated Current, etc.